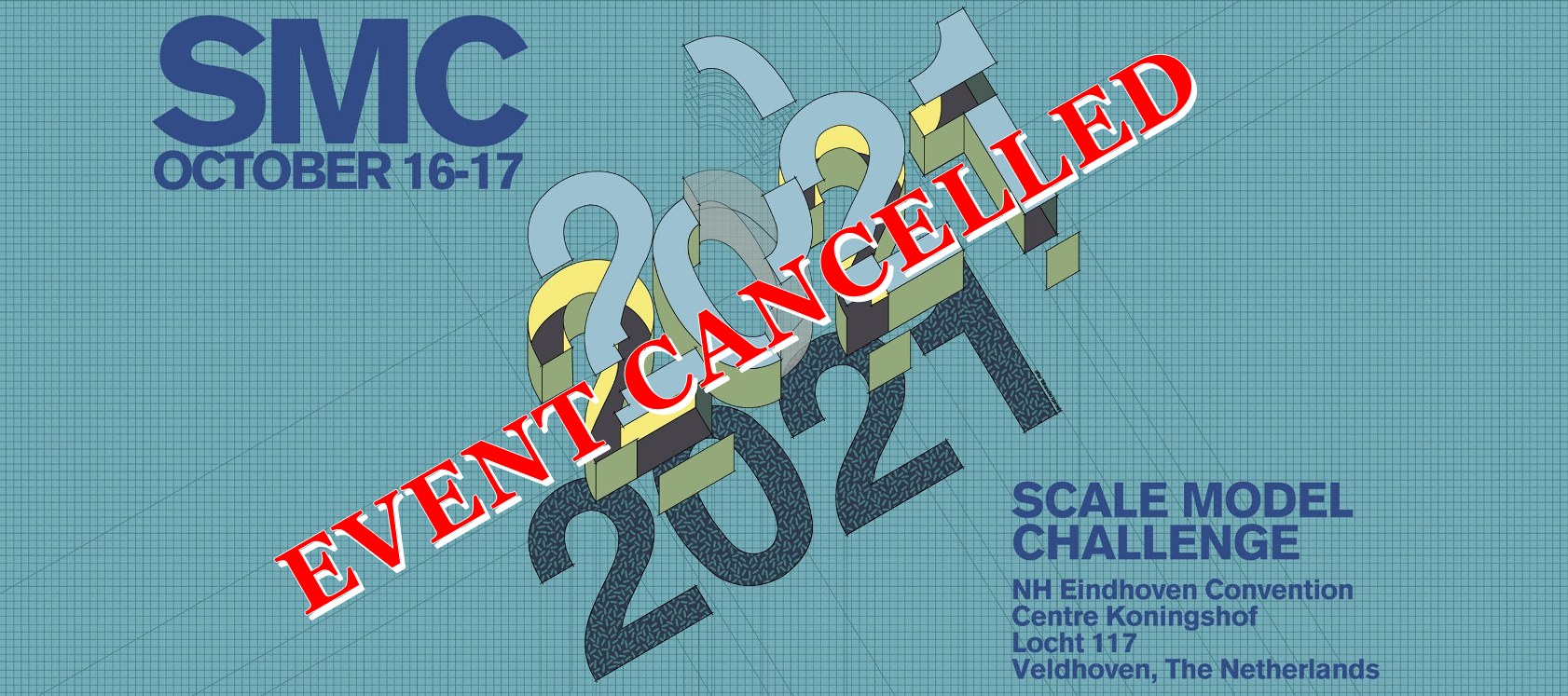 Scale Model Challenge 2021 (NL)
WYDARZENIE ODWOŁANE – EVENT CANCELLED.
Informacja Organizatorów:
This is the message we hoped we didn't have to send, but unfortunately we have to do so.
We have to abandon the plans of organising an SMC in October this year and so, much to our regret, we are forced to cancel the event for 2021, definitely.
The most recent Covid measures by the Dutch government prohibit multiple day events, and in case these measures will be lifted or eased after September 1st, it will be most unlikely that we are able to organise and run an SMC as we would like to.
The current (dark red) Covid status of the Netherlands is less than inviting for visitors and/or vendors from across the world making the trip to SMC.
In the unlikely event that a multiple day show is possible again after September 1st, the expected mandatory Covid and ID checks, PCR-testing every 24 hours of all people attending the show, including crew and vendors, and possible time slots for visitors, etc. is more than we, as non-professional organisers are able to handle.
We have done everything humanly possible to prepare the event up to now, to offer the modelling community an outstanding event again. We have come a long way, but sadly we have to conclude that we do not have another option, without endangering our future events such as the World Model Expo next year, and SMC in the years to come .
Due to the World Model Expo on July 1-2-3, 2022 there will not be an SMC next year.
Therefore the next SMC will be on 14th and 15th October 2023!
Mark these dates on your calendar!
Thank you for your support and understanding and we hope to see you all in the future at World Model Expo 2022 or SMC 2023